A while ago (a few weeks ago? two months ago?) I spent an uneventful week driving a 2013 Mitsubishi Outlander Sport. I've been torn about how to write about the vehicle because I didn't find any pleasure in it. I didn't hate the car but it was just a car and I'm always looking for bits of joy to share with y'all.
I've hopped behind the wheel of very modestly priced vehicles as well as luxury cars and I've found something that I love about almost all of them. The heating and cooling systems on the Outlander are great. I know, it's not why you buy a car but when it's  a cold morning (okay in LA 50 is freezing) and the heat kicks on quickly and aggressively I am happy, conversely the car cools quickly. Unfortunately it's loud, the heating and cooling, not the car. The car isn't loud, it really isn't much of anything. It's just sort of bland and not overly comfortable but you do hear and feel the road and not in a sexy performance based way.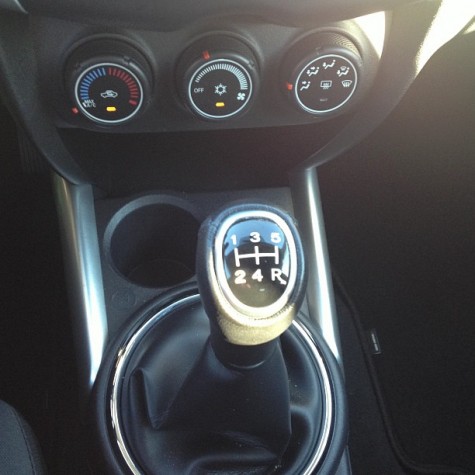 The Outlander Sport is slow. It's not slow like the one zoom Mazda or like the Tortoise and the Hare, it's a slow experience. Getting on the freeway means climbing a modest onramp and even with the Outlander being a manual transmission I wasn't able to get onto the freeway quickly and be at the same speed as the cars already moving. I tried telling myself that the Outlander couldn't possibly be as boring and bland as I thought it was… maybe it was because I was driving a base model that with an MSRP (including delivery) of just $19,995. The monroney literally included not one add on. When a car doesn't go that has nothing to do with panoramic sun roofs or mood lighting. 
The seats aren't particularly comfortable in the front or the rear. There's enough leg room in the back seat, but just barely. The radio was unimpressive and the ride was neither stiff and sporty nor luxe and weightless. It was just a cheap car bouncing up and down the road.
I wanted to include something about safety and how the Outlander would get you there safely but the only five star safety rating is for a side impact on the front seat, the rest of them are four star ratings. Four stars aren't bad, it's just that you can see I'm struggling here to find something great or fun about the Outlander.